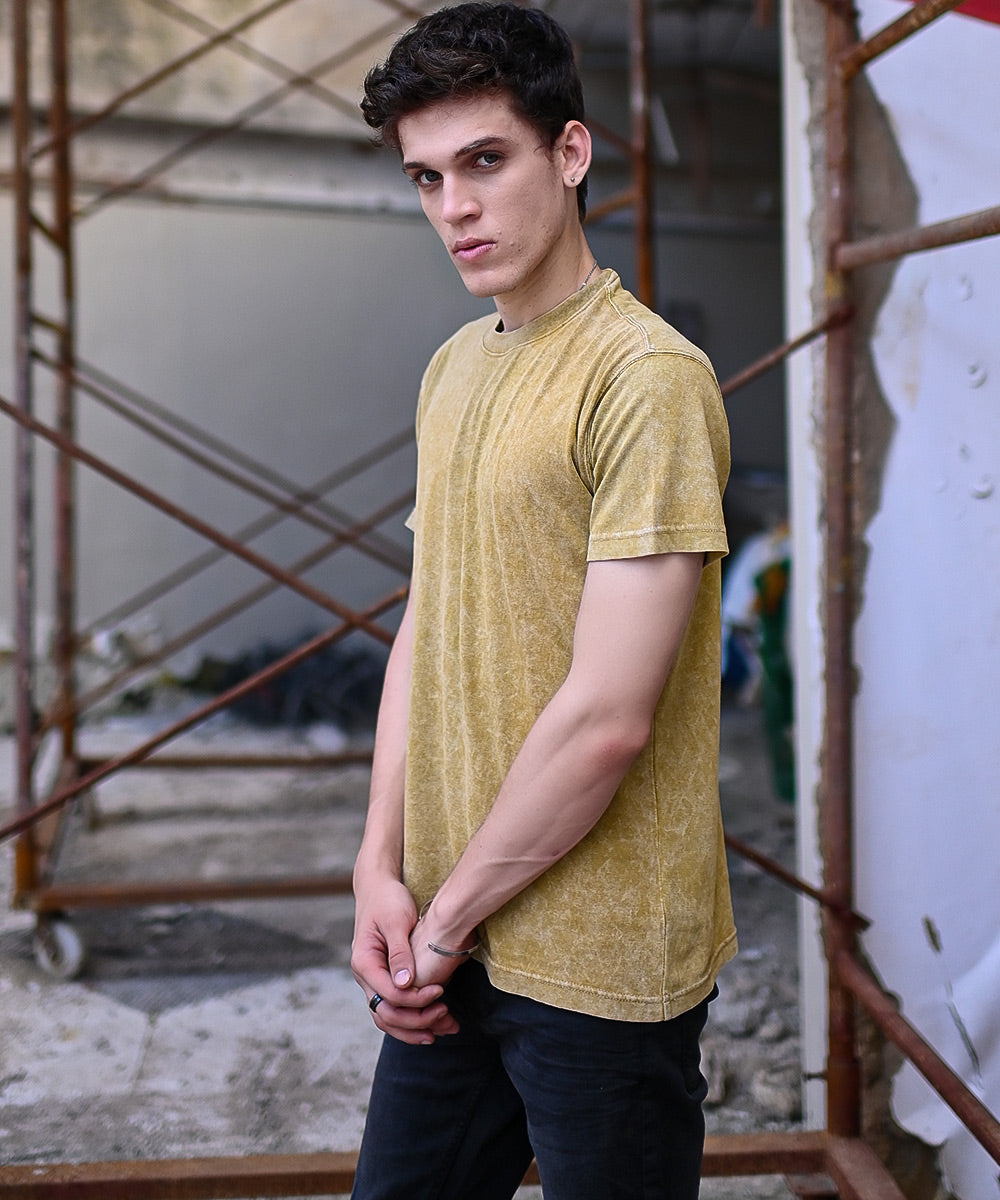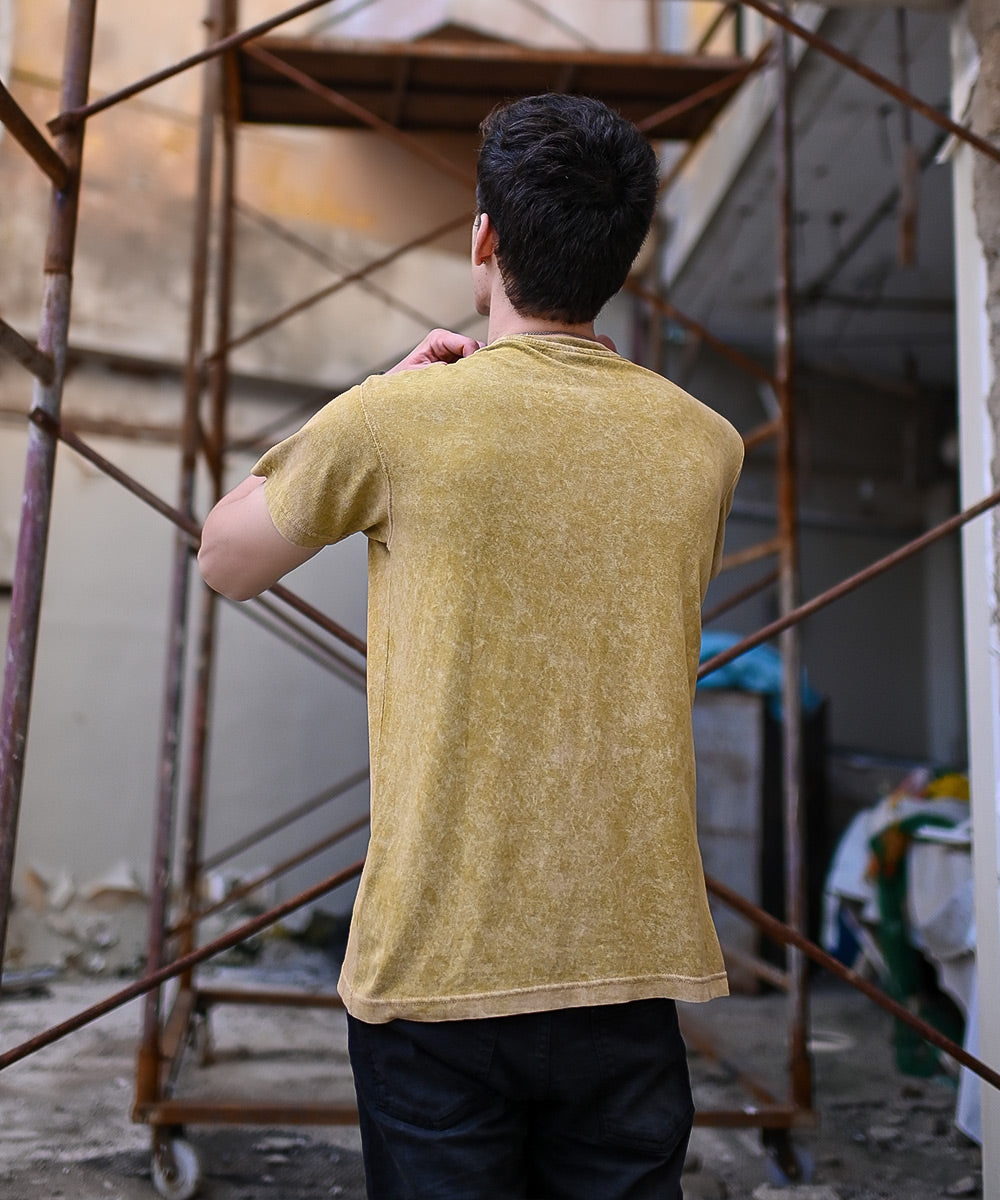 Basic Mustard Mineral Tee Basics Vol. 1 | T-Shirts for Men | Mens Fashion | Weave Wardrobe
Rs.1,475.00
Regular price
Rs.2,570.00
Subscription • Save
Check first, pay later option available.
Fast shipping with estimated delivery times of 1-3 days in Karachi and 4-6 days for the rest of Pakistan.
Colors may vary slightly depending on your screen brightness.
Description
Cut in a relaxed design and with a tried and true, worn-in look, this mineral wash tee embodies carefree afternoons and lazy evenings. And Mustard, because it's a savvy match with black and olive!
Product Details:
Fabric: Mil Dyed
Wash Details: Mineral wash is a garment wash process that makes the fabric appear weathered. This is accomplished when a bleaching agent chemical is sprayed onto foam blocks. The blocks are then washed with the garments. As the blocks hit the garments the chemical removes the dye from the garment.

Fabric Composition: 98% Cotton | 2% Lycra
Basic Mustard Mineral Tee Basics Vol. 1 | T-Shirts for Men | Mens Fashion | Weave Wardrobe
Rs.1,475.00
Regular price
Rs.2,570.00