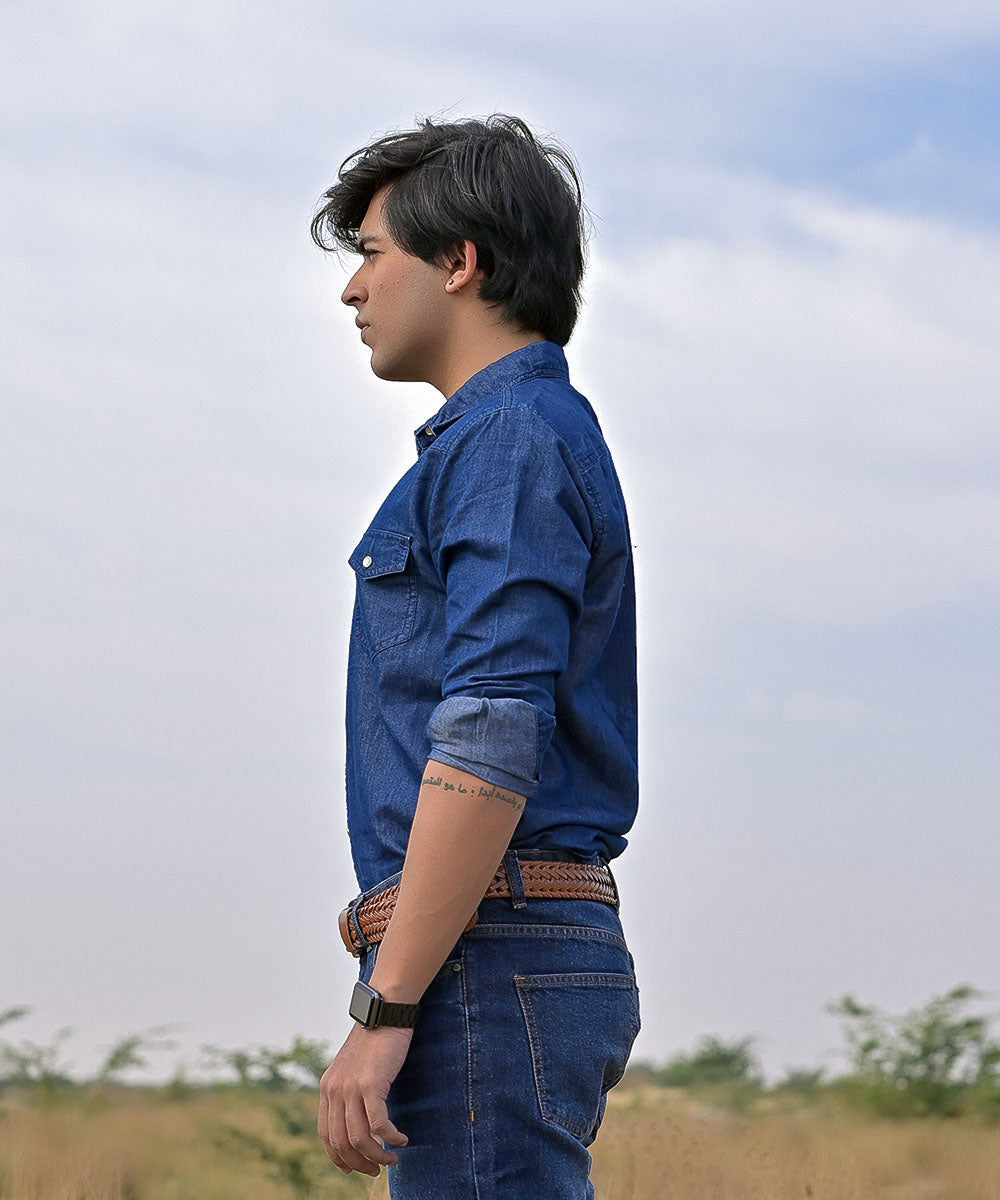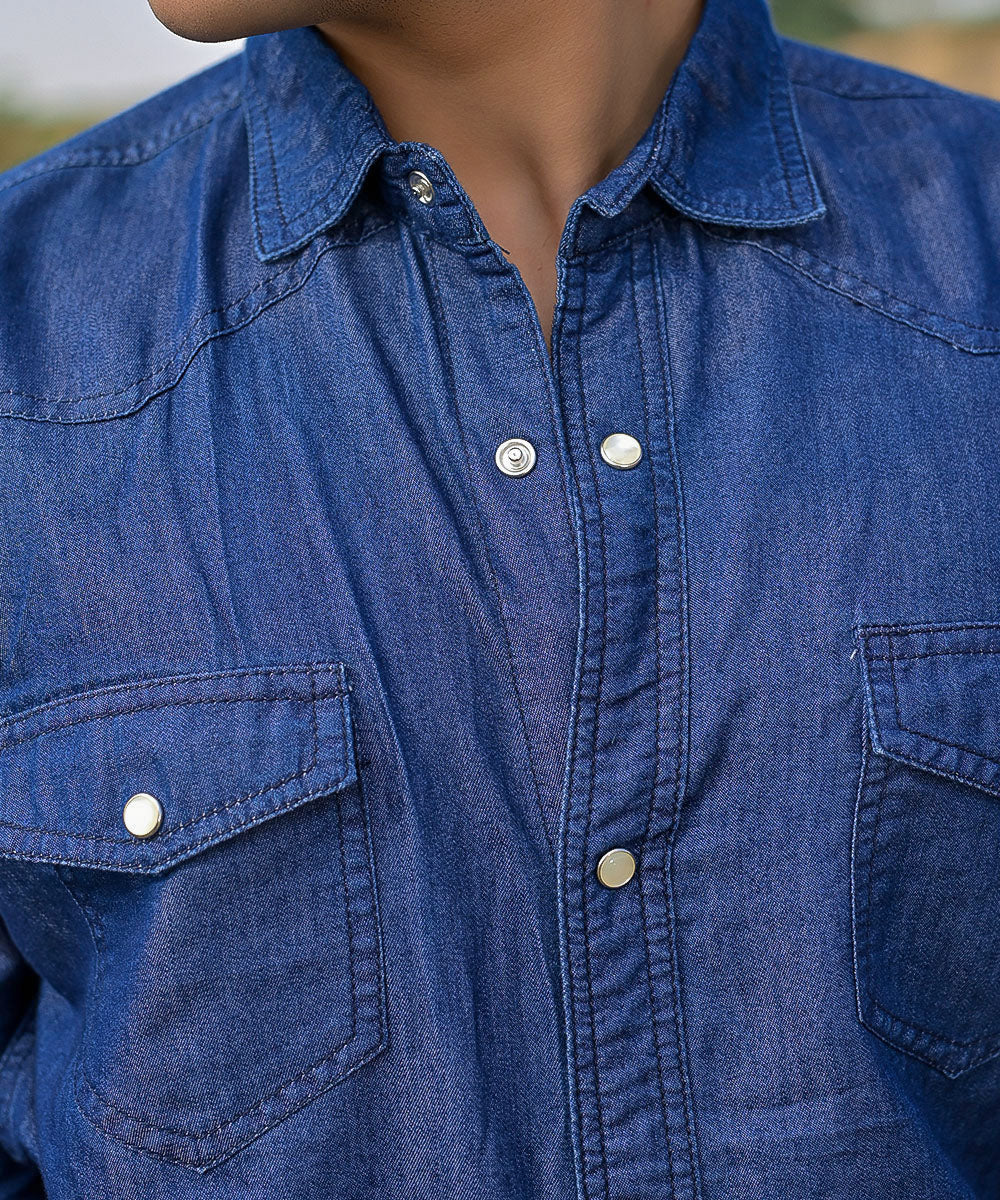 Dark Blue Men Denim Shirt | El Denim Vol. 1: Highway | Weave Wardrobe
Check first, pay later option available.
Colors may vary slightly depending on your screen brightness.
Description
El Denim Vol. 1 by Weave Wardrobe presents the Dark Blue Men Denim Shirt. This shirt is perfect for men who want a classic and timeless look. The shirt is made from premium denim and features a dark blue color that gives a sophisticated and stylish look. The traditional button-up design and pointed collar make this shirt perfect for both casual and formal occasions. The long sleeves with button cuffs and the chest pockets give an elegant and classic touch. The shirt is perfect for layering, making it a versatile addition to any wardrobe. The El Denim Vol. 1 Dark Blue Men Denim Shirt is a must-have for any fashion-conscious man looking for a stylish and versatile denim shirt.

Male Model Wearing: M
Male Model Height: 5'10
Dark Blue Men Denim Shirt | El Denim Vol. 1: Highway | Weave Wardrobe