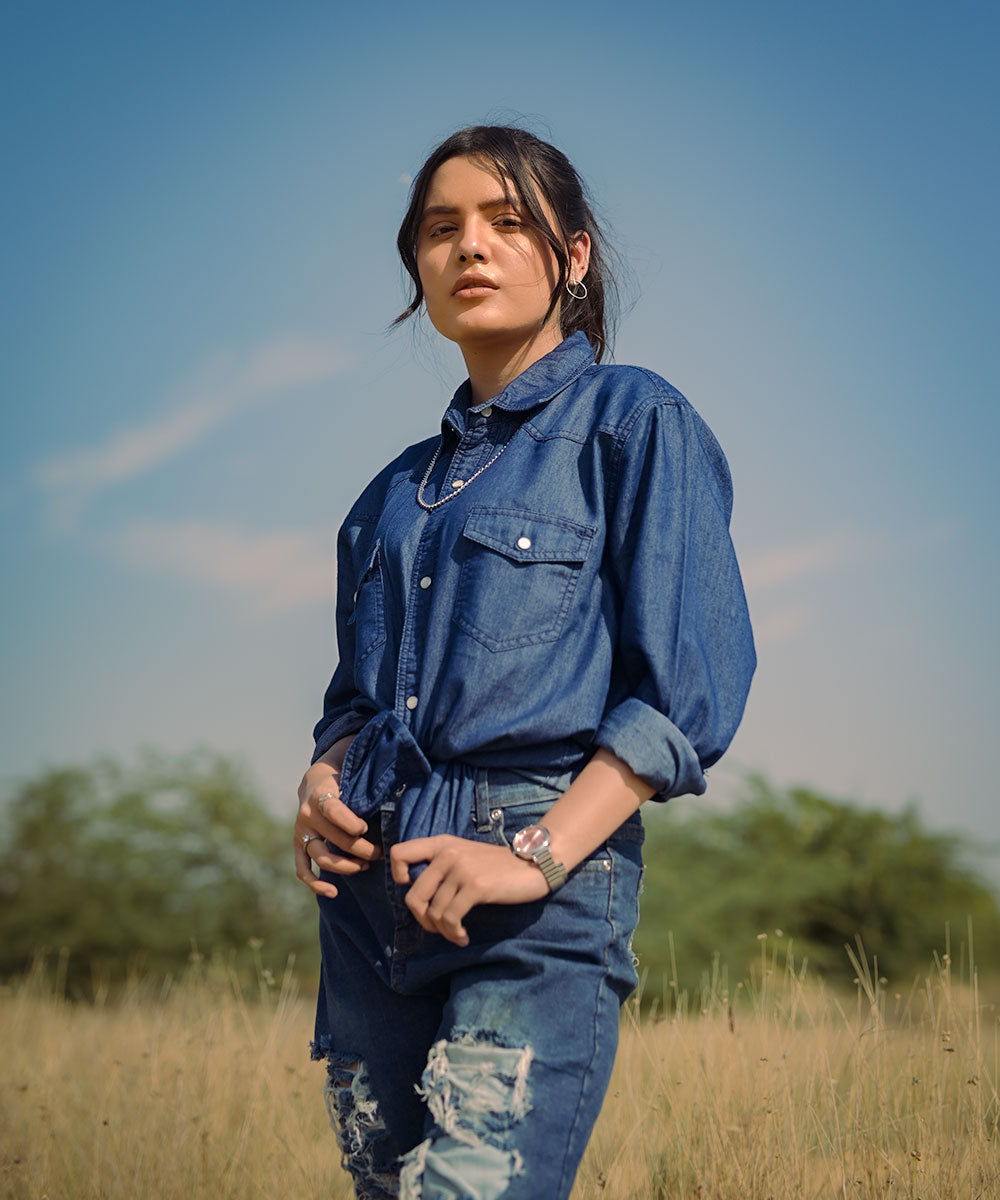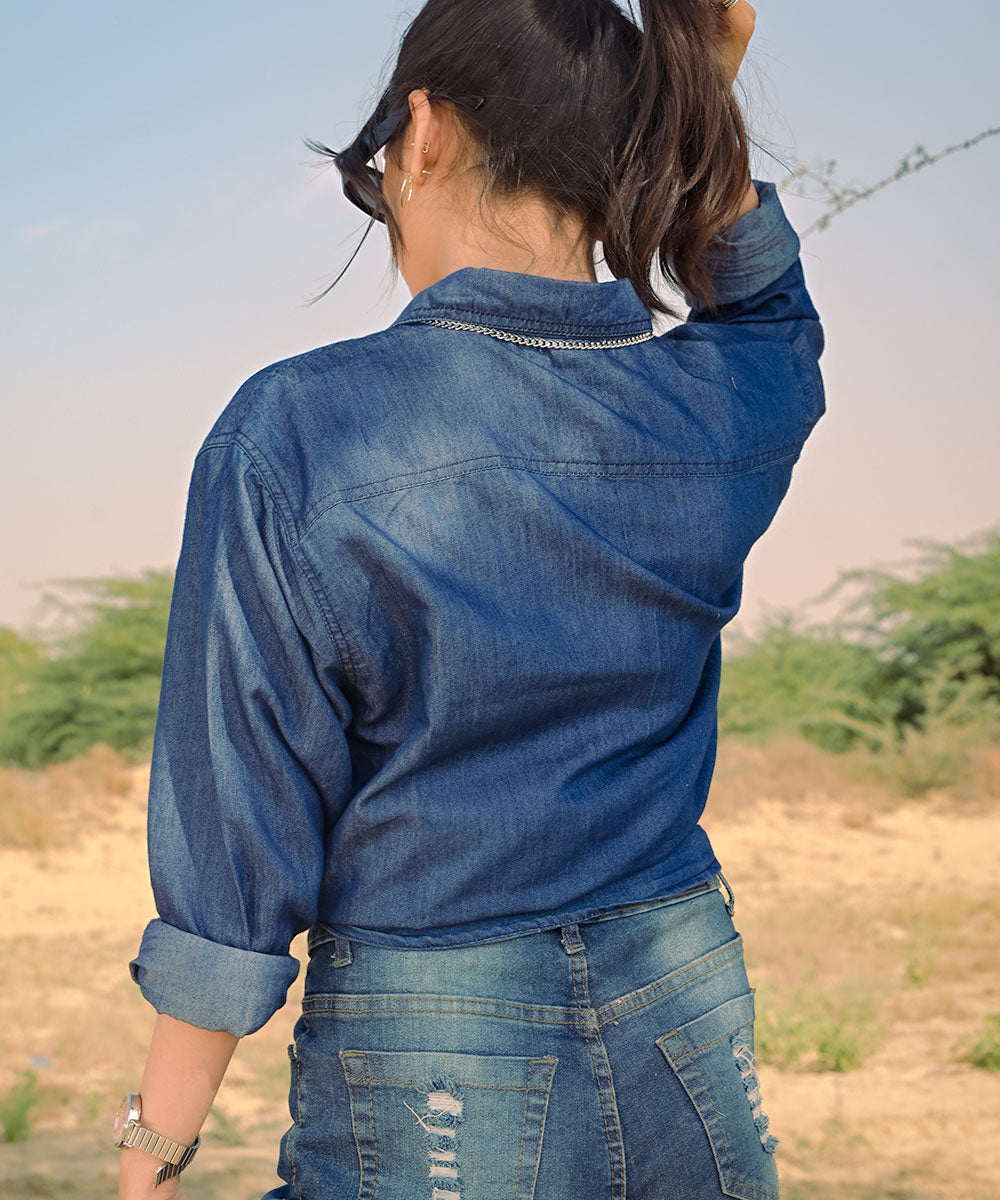 Oversized Dark Blue Women Denim Shirt | El Denim Vol. 1: Highway | Weave Wardrobe
Rs.1,699.00
Regular price
Rs.2,999.00
Subscription • Save
Check first, pay later option available.
Fast shipping with estimated delivery times of 1-3 days in Karachi and 4-6 days for the rest of Pakistan.
Colors may vary slightly depending on your screen brightness.
Description
El Denim Vol. 1 by Weave Wardrobe presents the Oversized Dark Blue Women Denim Shirt. This shirt is perfect for women who want a classic and timeless look. The shirt is made from premium denim and features a dark blue color that gives a sophisticated and stylish look. The oversized design provides a relaxed and comfortable feel, while the button-up design and pointed collar make it perfect for both casual and semi-formal occasions. The long sleeves with button cuffs and the chest pockets gives an elegant and classic touch. The shirt is perfect for layering, making it a versatile addition to any wardrobe. The El Denim Vol. 1 Oversized Dark Blue Women Denim Shirt is a must-have for any fashion-conscious woman looking for a stylish and versatile denim shirt with a touch of elegance.

Female Model Wearing: S
Female Model Height: 5'3
Oversized Dark Blue Women Denim Shirt | El Denim Vol. 1: Highway | Weave Wardrobe
Rs.1,699.00
Regular price
Rs.2,999.00