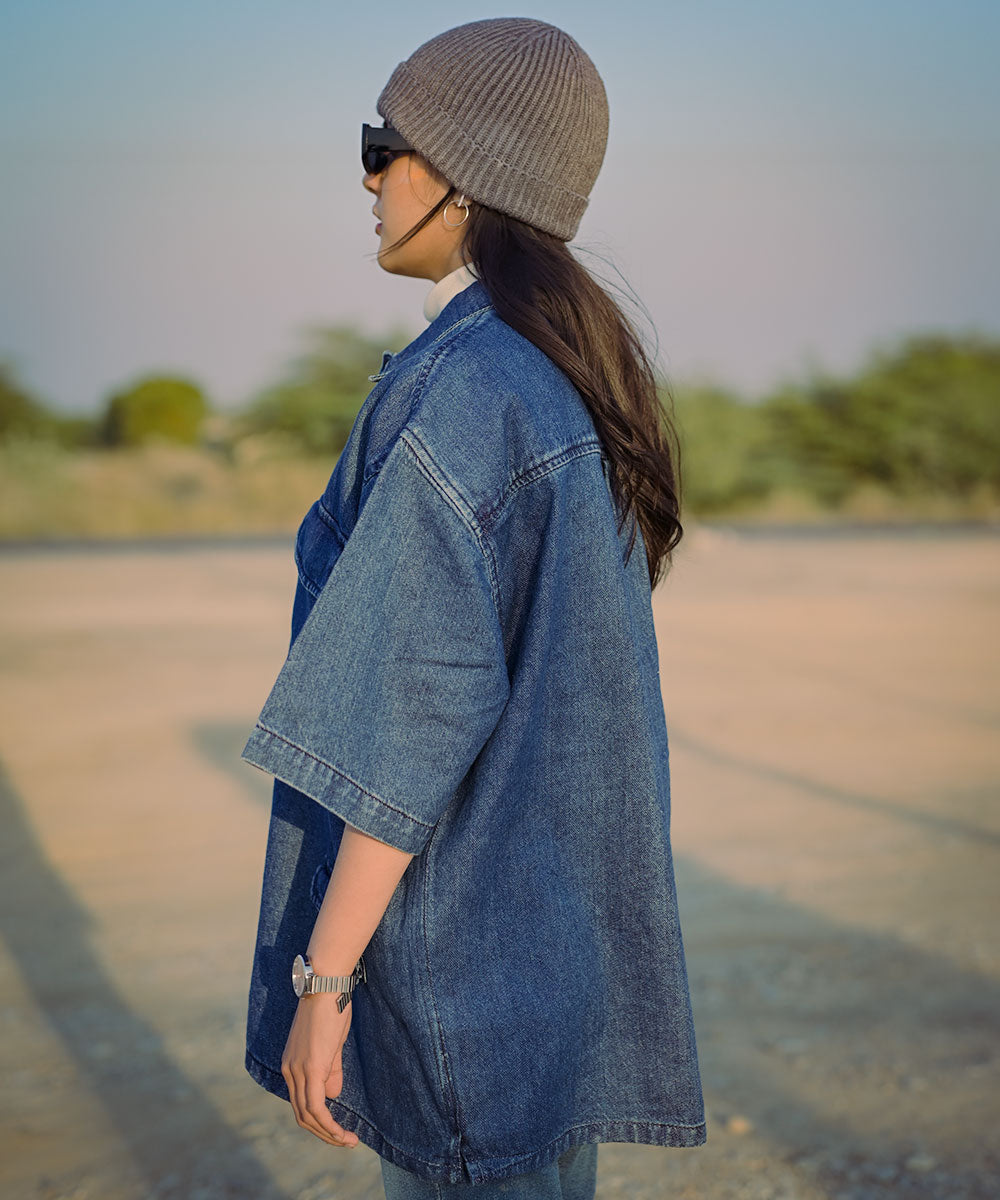 Unisex Oversized Dark Blue Denim Boxy Shirt | | El Denim Vol. 1: Highway | Weave Wardrobe
Check first, pay later option available.
Colors may vary slightly depending on your screen brightness.
Description
This Unisex Oversized Dark Blue Denim Boxy Shirt is the perfect addition to any wardrobe. It is made from premium denim fabric which is both durable and comfortable to wear. The oversized and boxy fit provides a relaxed and comfortable feel, while the dark blue color gives a classic and timeless look. The shirt features a classic collar and button-up design, making it perfect for both casual and formal occasions. It has a versatile style that can be paired with a variety of bottoms, such as jeans, chinos, or shorts. Whether you're dressing it up or down, this shirt will keep you looking great.
Male Model Wearing: S
Male Model Height: 5'10
Female Model Wearing: S
Female Model Height: 5'3
Unisex Oversized Dark Blue Denim Boxy Shirt | | El Denim Vol. 1: Highway | Weave Wardrobe